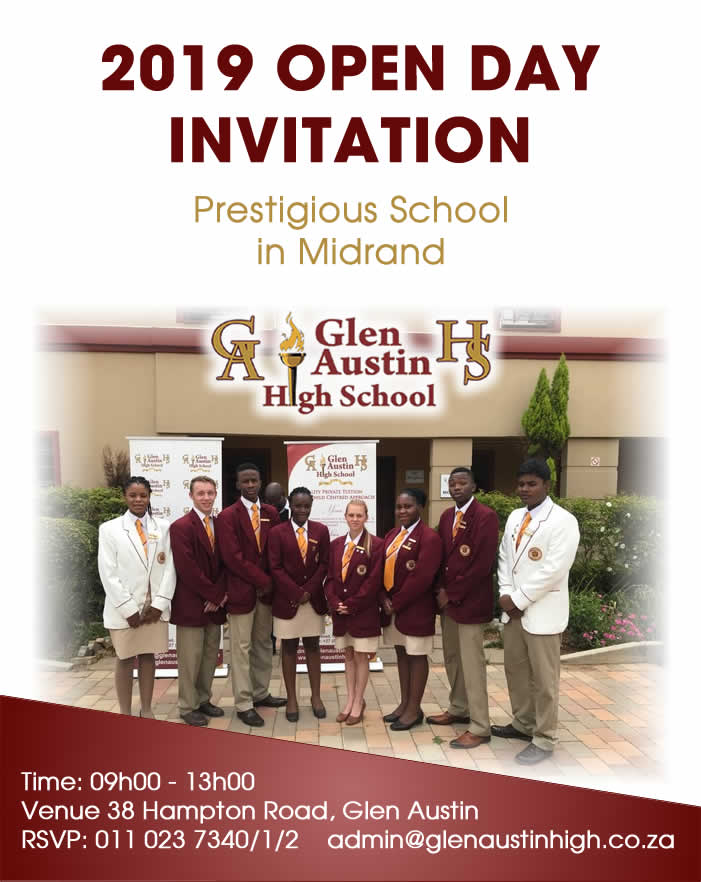 Glen Austin High School Open Day Invitation
Prospective learners for registration are invited to visit our school at any time
- Every day is Open Day at GAHS
Don't miss the opportunity to view this unique school in action. The Open Day is an opportunity for parents and learners to find out more about this school.

Glen Austin High School features a beautiful and secluded setting, passionate and highly qualified educators, and integration of technology with a focus on
quality private tuition.
The Open Day provides a demonstration of our technology in action and tours of the school showcase that showcases Glen Austin High School as a quality private school driven by passion for young people and the pursuit of excellence. The aim of the open day is to showcase the school and provides an opportunity for pr ospective candidates to get pertinent information about Glen Austin High.

There are two presentations at 10am and 12am
Tours of the school take place at 09:30, 11:30 and 12:30.
RSVP to admin@glenaustinhigh.co.za or 011 023 7341/2/0